An immersive arts workshop for children
Creative Fusion
---
What happens when professional artists partner with children's imaginations? Creative Fusion fosters relationships between renowned professional artists, the student and the art-making process, and cultivates an in-depth and life-long experience with the arts.
Creative Fusion is a week-long arts workshop for children 7 to 12 years old, to discover contemporary and traditional artistic methods through the mentorship of professional artists. Participants work closely alongside each mentor artist in a studio setting, focusing on the professional-level artistic process.
Led by: Jessica Garrick and Ben Chickadel
Dates: June 22nd – June 26th
Time: 9:00am-3:00pm (EDP is available to extend the day)
Level: Children ages 7 – 12
Fee: $390
Registration for Creative Fusion will open to current UCDS families on Thursday, February 27 at 8:00pm.
Public registration opens Thursday, March 5th at 8:00pm. A registration link will be posted here and sent to families prior to registration opening.
If you have any questions, please contact Ben Chickadel or Jessica Garrick, Directors of the Creative Fusion Arts Program.
2020 Mentor Artists - Kerstin Graudins & Robert Rhee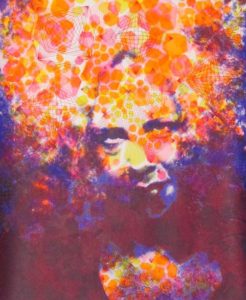 Kerstin Graudins grew up in southern California and Spokane but has called Seattle home for most of her life. Her art-making practice started early with drawings of horses and a love of any craft making to which she was introduced.
She received a BFA in printmaking at the University of Washington and a Master's degree in Studio Art from New York University, with a wide skill set across many mediums. She draws on this diverse knowledge by working within many different processes on multiple projects.
Graudins is an integrated and supportive part of Seattle's art community. She has over twenty years of teaching experience, in a wide variety of art classes. At Pratt Fine Art Center (where she makes a lot of her work) she has taught a diverse range of printmaking classes since 2006. Beyond teaching, she further builds community by participating in many print exchanges and collaborations with other artists. Additionally, she works as a master printmaker and has produced editions of prints for Alfredo Arreguin, Robert Hardgrave, and Dale Chihuly.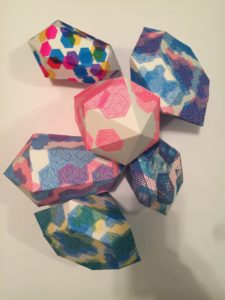 Graudins practices many kinds of printmaking; etching, lithography, block-printing, and screen printing. She is drawn to patterns, geometric shapes, and layering of colors, which are a common trademark of her printmaking work. She has created several installations that feature sculptural forms created from paper that she has screen printed. She also draws, paints and works in bronze and glass. The bronze work she has created in the past few years takes organic shapes, such as tentacles, horns or plant-like forms. Her paintings are highly detailed and realistic, often featuring animals.
She uses a wide range of subject matter as well. Her portrait-based work celebrates her subjects, which are other artists, muses, and sometimes herself. Another theme within her work addresses her personal experience as a lesbian and her desire to spread positivity surrounding the LGBTQ community. She believes art is inspiring and transformative. She thrives on making things across a diverse range of techniques and sharing with other creatives.
---
Rob Rhee (American, b. 1982, Bronx, New York) lives and works in Seattle. His work has been exhibited nationally at the Portland Art Museum, Oregon; the Frye Art Museum, Seattle; the Hunterdon Art Museum, New Jersey; White Columns, New York; Fort Worth Contemporary Arts, Texas; and the Korean Cultural Center, Los Angeles. He has also exhibited internationally at the 10th Berlin Biennale and the Ilmin Museum of Art, South Korea. Rhee received his BA from Yale University and his MFA from Columbia University, and is an Assistant Professor in the Interdisciplinary Foundations and Art Programs at Cornish College of the Arts.
The following pieces are included in an exhibition on display at the Frye Museum until April 19th.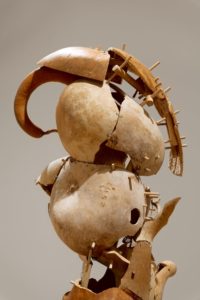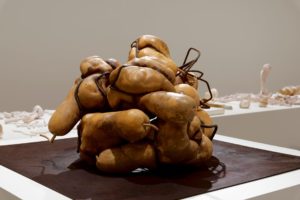 Subspontaneous: Francesca Lohmann and Rob Rhee.
January 25—April 19, 2020, installation view, Frye Art Museum. Photo: Jueqian Fang.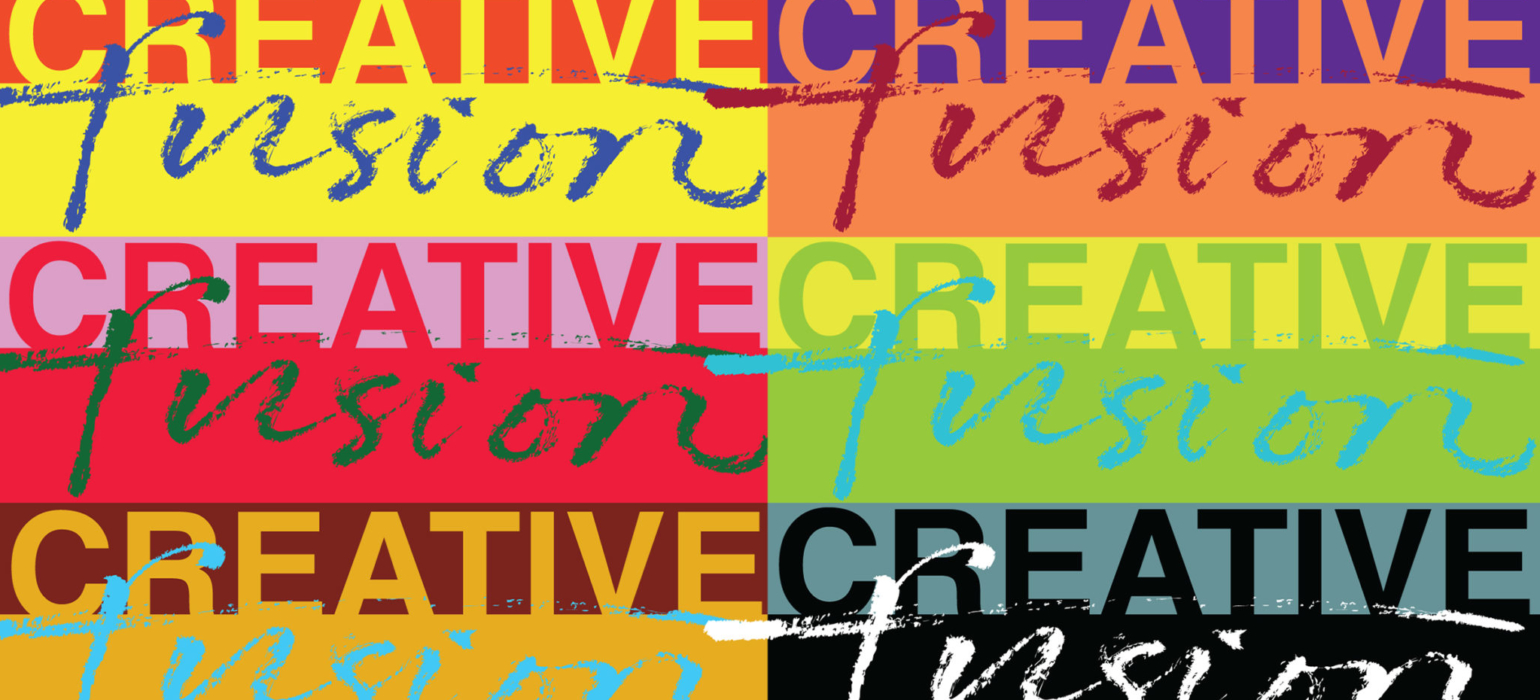 We've been to a lot of art camps but the unique thing about Creative Fusion was that the kids got to meet and learn from bona fide, real-life artists (not just one but two!). Kids learn about how the mentor teachers came to be artists and their respective approaches and methods: Where do they get their inspiration? How do they find a starting point? When the artistic method is modeled this way, kids can start to think about themselves as artists.