A Practicum-Based Graduate Program
The UCDS College for School Culture will be a pioneering graduate program designed to transform education. The program flips the model of lab school thinking. Rather than place an elementary program within the walls of an adult-focused university, we're bringing a graduate program inside our child-centered school. This unique model offers graduate students the opportunity to learn-by-teaching and leading, and apply theory to practice in the same classrooms where young UCDS students thrive. This deep educational experience prepares graduate students for classroom and school leadership.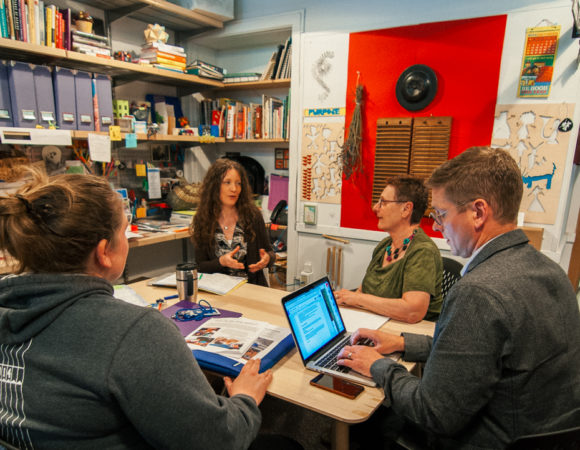 Academic Programs
Our Master in Education program will be a two year, practicum focused program. Two tracks—The Art of Teaching and Educational Leadership—give graduates a unique, holistic cross-training that sets them up to transform tomorrow's classroom and become leaders in the field of education.