Admission Process
Testing
---
It's Not All About the Numbers
UCDS uses standardized test results as one component for building an overall picture of your child as a learner. When combined with the other application materials, the testing information helps us better understand each child's unique learning style. Admissions at UCDS are not determined by a test-score threshold.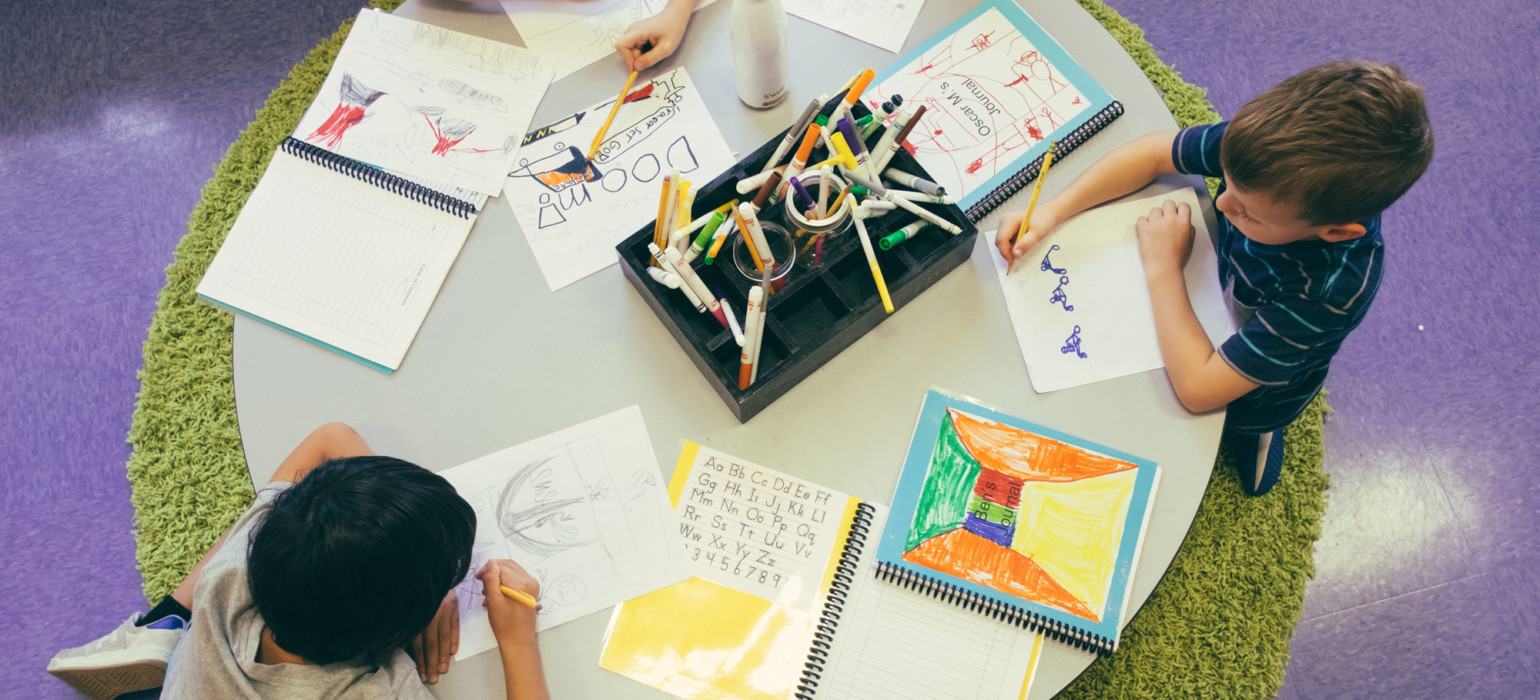 Testing Requirements and Resources
Testing is only required for kindergarten through fifth-grade applicants.
Eligibility for kindergarten is determined by the UCDS birth date policy. An applicant must be five years old before September 1st, 2024 to apply for Kindergarten.
UCDS accepts the following IQ tests:
WPPSI-IV (for children under age six)

WISC-V  (for children age six and older)

KABC II*
*Note: The KABC II may or may not be accepted by other independent schools that require IQ testing as part of the admission process.
If the cost of testing is a financial hardship for your family, please contact our CFO, Stephanie Cisakowski or call 206-547-8237. UCDS has partnerships with several local psychologists who offer a sliding scale fee for IQ testing based on household income and family size.
Suggested Psychologists
Below is a list of suggested testers/psychologists that are offering testing this year following health guidelines and procedures. Please contact the psychologist to learn more about their procedures for in-person testing. You are free to consult with a tester who is not on this list. We recommend you schedule testing as soon as possible. Psychologist schedules fill quickly. Results can be sent to UCDS by the tester or the family.
* Indicates psychologists who administer the KABC II.
Seattle
ABCD, Inc. – 206-569-3361
Karen Barnes – 206-659-9718
Amy Bohlander – 206-289-0634
Stephanie Brewer – 360-504-8410
Molly Cevasco – 510-646-1595
Belle Chenault – 206-465-8068
Carol Cole – 206-329-8393
Ronnie Cunningham – 206-335-8783
*Kate Daderko – 206-395-6405
*Julia Gorelik – 206-486-6759
Jessica Greenson – 206-658-5512
Yumi Hiraga – 206-729-2829
Liz Hubert – 425-298-3289
Angela Hungelmann – 206-729-2829
*Christine Mielenz – 206-361-2343
Karen Pavlidis – 206-926-9901
Fred Provenzano – 206-361-2343
Amy Summers – 206-522-4104
Sharon Xie – 206-257-0134
Eastside
*Kawena Begay – 425-998-6435
Steven Katz – 425-688-7675
Kristi Kwon – 425-635-0665
Lynnwood
Mariam Araujo – 206-226-9689
*Crystal Gray – 206-883-6175

Edmonds
Frances Douglass – 425-478-9624
Nora Thompson – 425-640-6134