Pre-school, Pre-K & Kindergarten
Early Elementary Curriculum
---
Designed by expert teachers to meet the unique, diverse, and ever changing needs of young students.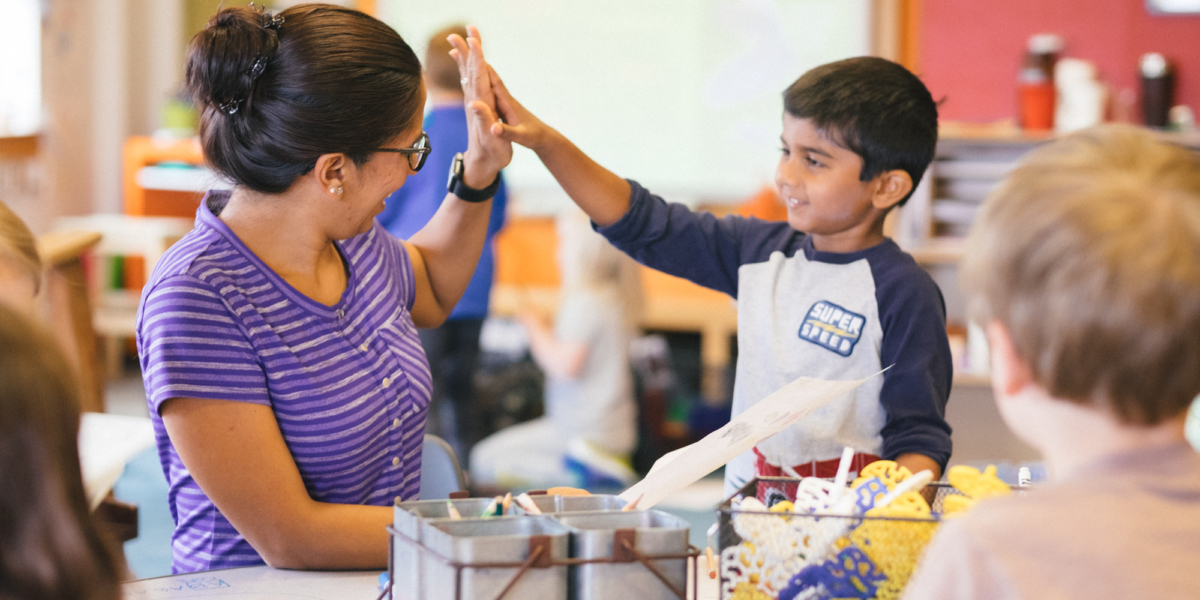 We believe that young children are capable of big thinking.
Teachers design meaningful learning experiences that activate students' natural curiosity, encourage their unique strengths, and fuel their developing interests. As children rapidly grow and develop, teachers continually assess students' current abilities in order to stretch their conceptual understanding. There are no limits on learning at UCDS.
An innovative approach to curriculum development.
Teachers at UCDS acknowledge that children of the same age will be at different places in their social, emotional and physical development. Unlike schools with a prescribed curriculum, UCDS teachers design learning experiences with these diverse student needs in mind. Teachers generate curriculum on a weekly, if not daily, basis. The dynamic nature of the curriculum keeps problem-solving fresh and exciting for students and teachers alike. The UCDS curriculum is flexible. Teachers nimbly assess, adapt, and fine tune instruction to target the specific skills relevant to each child. As students grow and develop, teachers individualize to their changing goals.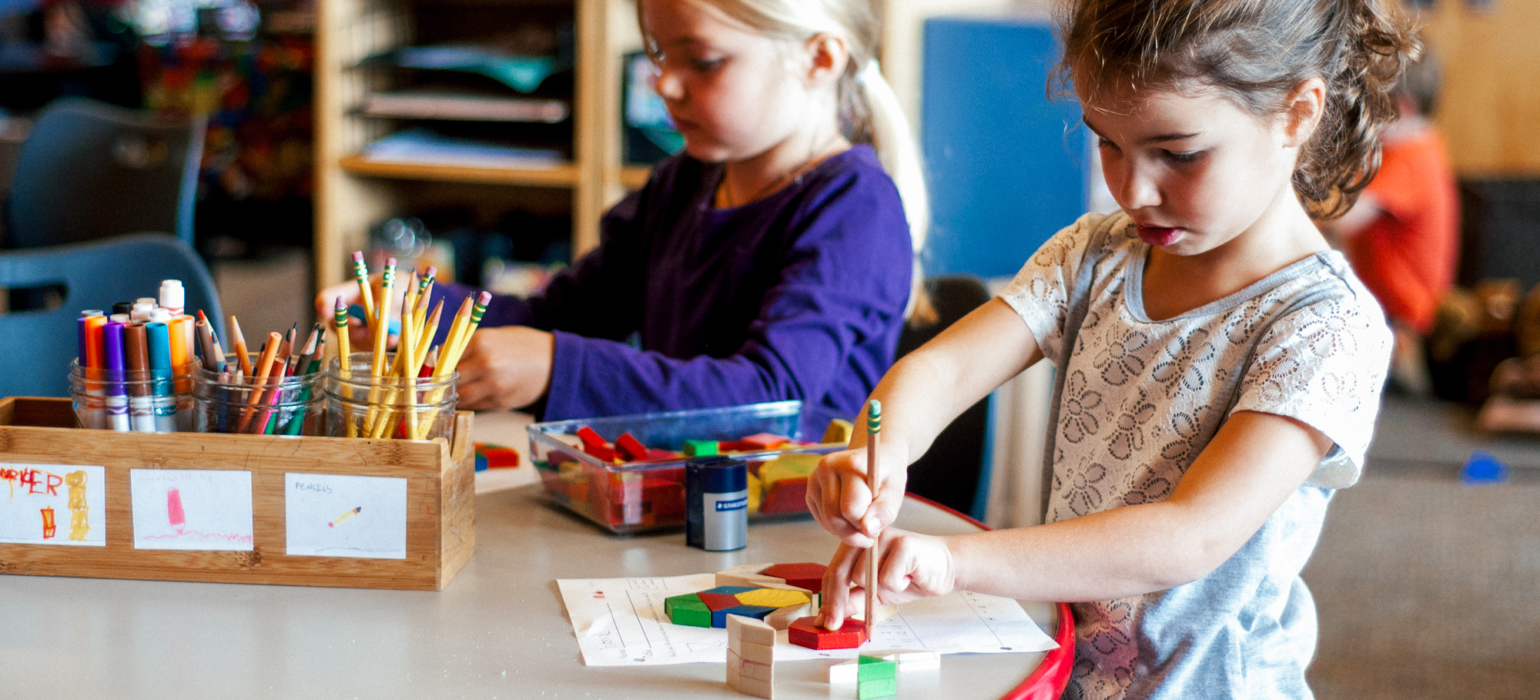 Learning at UCDS is integrated and seamless.
UCDS believes the most beneficial learning experiences are meaningful, connected, and relevant. Learning is not compartmentalized by subject, but is woven throughout a child's school experience. Using the UCDS yearly theme as a launching point, classroom teachers collaborate to design provocations that pique the curiosity of young minds. These explorations reach beyond the classroom and connect in meaningful ways to the UCDS Specialist programs. This model allows students to apply inquiry strategies and academic knowledge while investigating queries relevant to the world.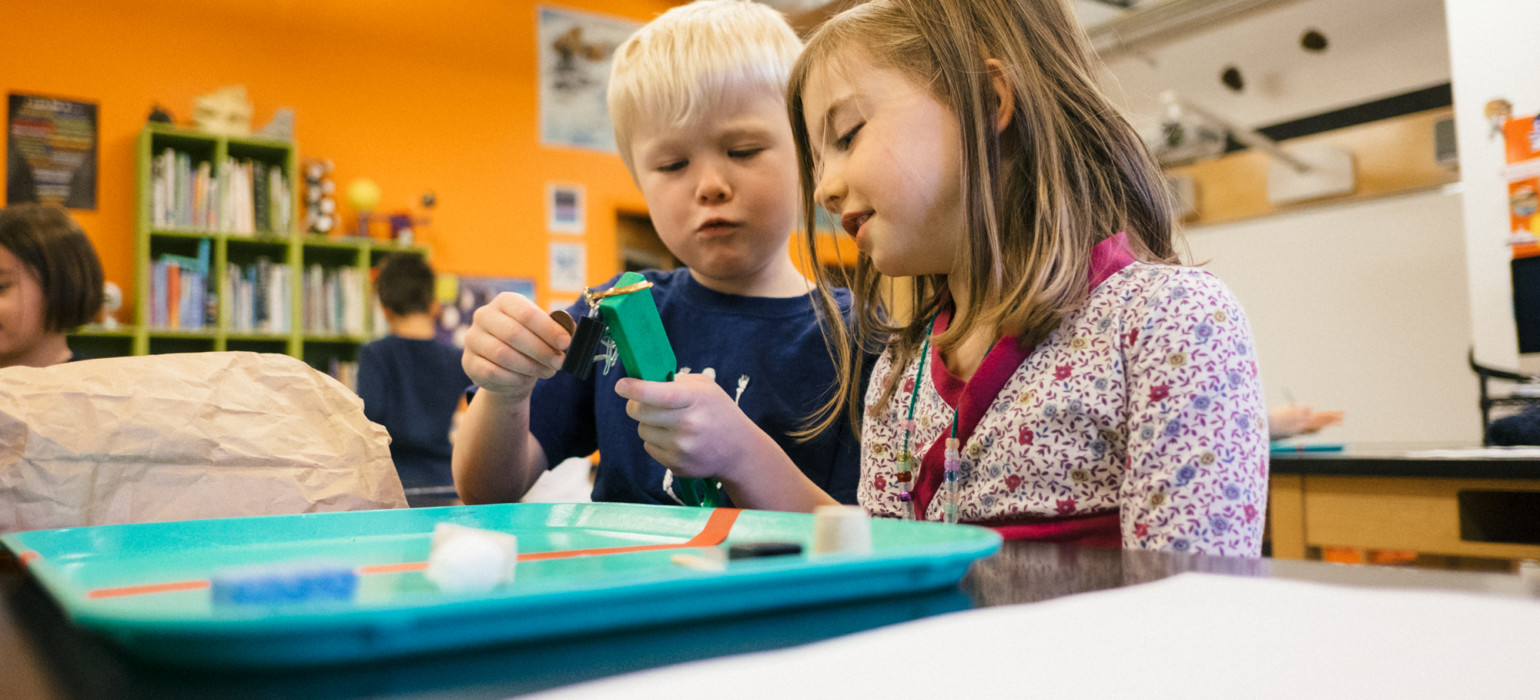 Learning is active, visible, and collaborative.
The depth of the UCDS emerging curriculum creates opportunities for students to tackle individualized goals, as well as share ideas, strategies, and resources with one another. Although there are opportunities for quiet reflection on one's work, most often the classrooms are abuzz with action and energy. Students benefit from lively peer conversations and hands-on testing of their hypotheses. Students learn the important lesson that there is more than one way to effectively arrive at a solution.