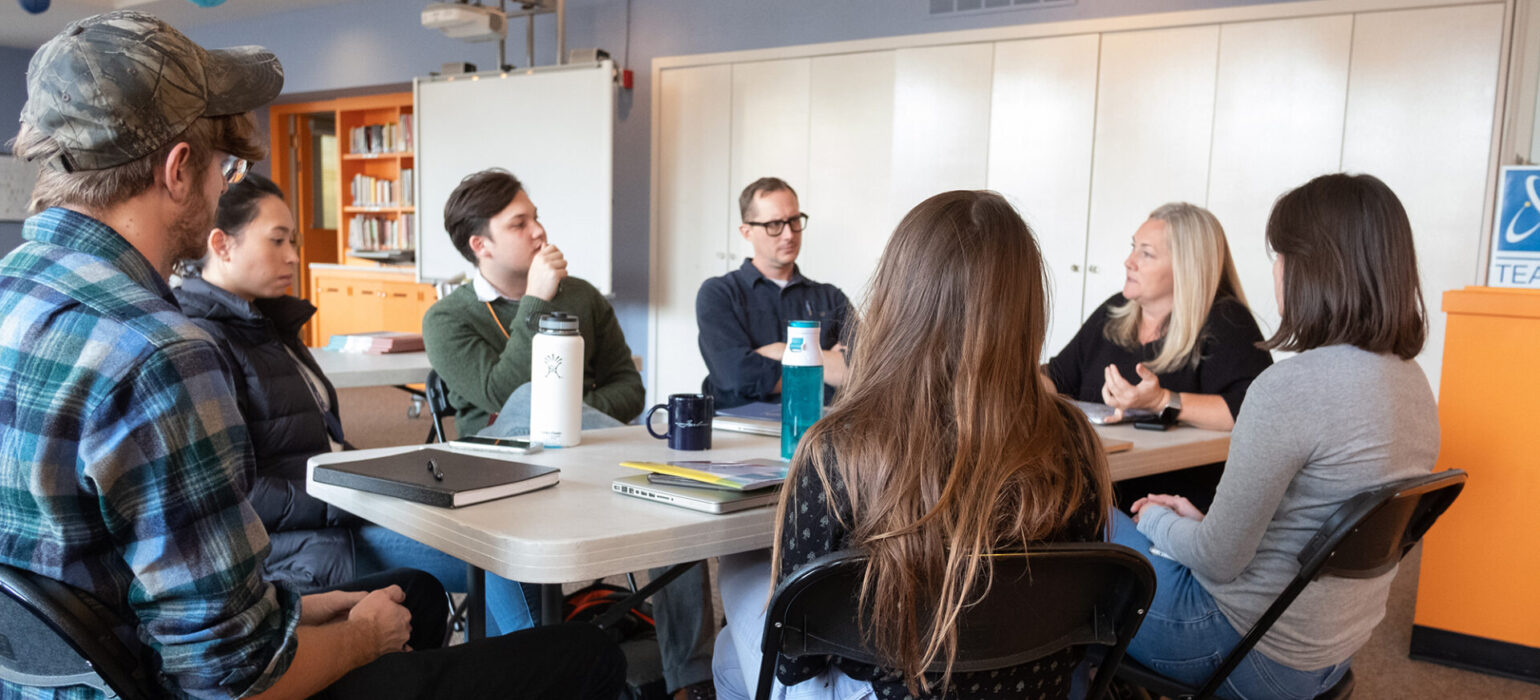 By Teachers For Teachers
The UCDS Institute connects passionate educators wanting to create a more dynamic learning environment for their students and colleagues alike.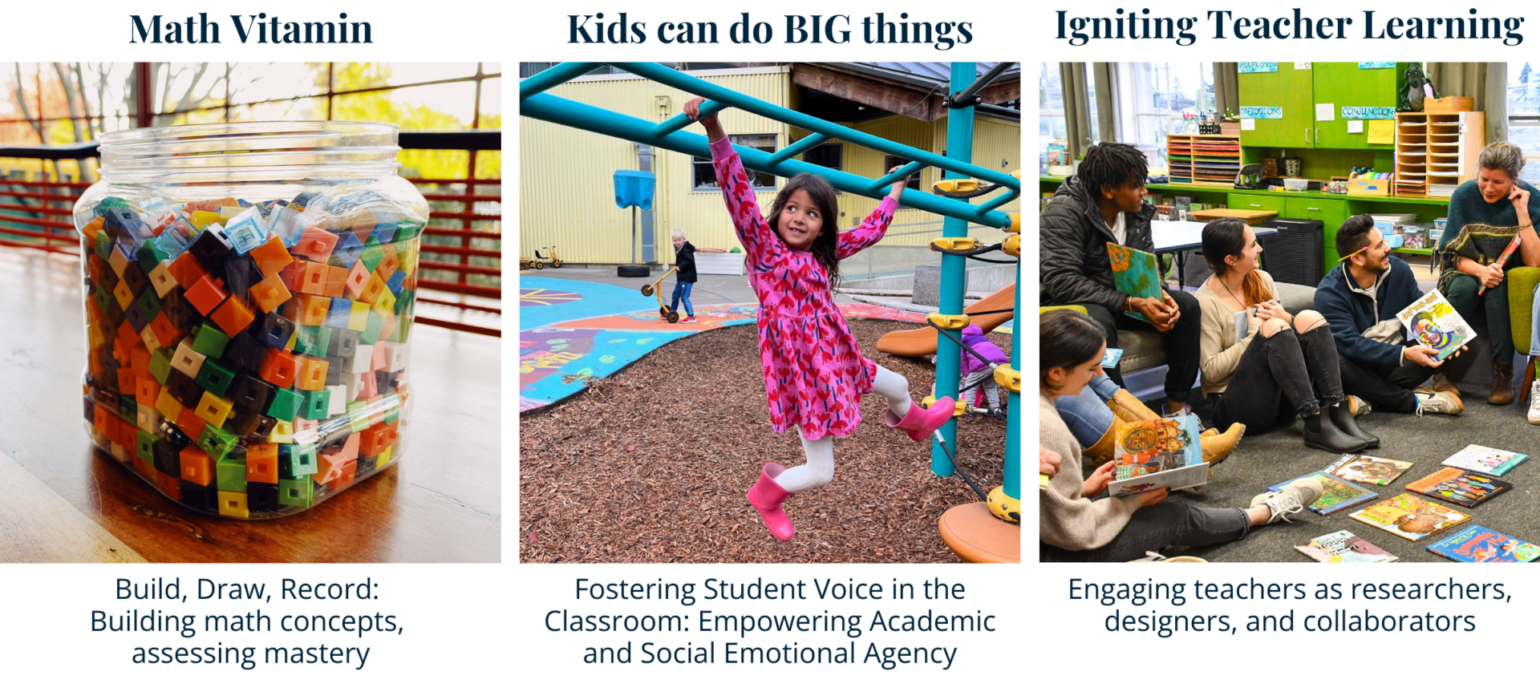 Collaboration & Consulting
Whether held on our Seattle campus or hosted at your school, UCDS Institute workshops are some of the most informative and fun professional development you'll find anywhere! Contact us to learn more about how you can host or attend one of our events, courses, or workshops.
Customizable interactive workshops designed to engage groups in collaborative, hands-on experiences 

Half-day, full-day, and multi-day options available

For groups large and small

Example of previous workshop topics:

Literature Circles: Building reading skills, reflecting on book selection practices, designing experiences for student engagement, examining the developmental progression across PS-5, exploring integrating Social Justice Standards (Diversity, Equity, and Inclusion) into Literature Circles
Math Workshop: Building Mathematical Understanding with Manipulatives

Hands-on, tailored experiences: Classroom Teachers (PS-5), Administrators, Specialist Teachers (Art, Design and Technology, Library, Music, Physical Education, Science, Spanish)

1-on-1 Coaching
UCDS works 1-on-1 with a faculty member for ongoing coaching and/or check in's. Join us in person or virtually.

Classroom Coaching
UCDS educators join you in your classroom in real time to participate in daily routines, model new strategies, or observe and coach as needed.

Team Coaching
UCDS works with your team (up to 10) for ongoing coaching and/or check in's around a central topic. Join us in person or virtually.

Schoolwide Partnership: Within a targeted focus we build a proposal for consultation and professional development tailored to your school's needs. This program includes initial consulting meetings to develop applicable and meaningful professional development.

Example of Partnership Topic:

Math Vitamin:

Work with a team of UCDS expert educators to implement Math Vitamin within your school context. 

Proposed Yearly Schedule: 

February

: Initial Consultation with math curriculum leadership to discuss application of Math Vitamin within your school

August

: 3-day Math Vitamin Workshop with teaching faculty

September

,

January

,

April

: Coaching with peer UCDS educators throughout the year to support application of Math Vitamin

3 touch points scheduled

Additional on-demand coaching available 

June

: Closing consultation: Reflect on implementation, fine-tune strategies for leadership in supporting the goals of the workshop, and set up next steps

Building DEI Skills Through Middle School and Upper School Advisory

Class Meeting:

Fostering Student Voice through Democratic Practice

Language Arts:

Individualizing Daily Writing Skills

Math Workshop:

Building Mathematical Understanding with Manipulatives

Mentorship: Fostering Development for All Educators
Who We Have Worked With
Partnerships with UCDS have taken many forms over the years. The consistent thread that runs through each project is a desire to create something impactful and lasting. Whether it's a partnership with the National Science Foundation and the University of Washington to create dynamic math curricula for local schools, or our ongoing partnership with the Kasegaon Educational Society to create Ascend International School, in Mumbai, India, UCDS strives to team with dreamers, thinkers, and organizations driven to create a bigger, brighter future.
Previous partnerships have included:
Independent Schools
Mountain Academy of Teton Science Schools, Jackson, WY
San Francisco Schoolhouse, San Francisco, CA
Spruce Street School, Seattle, WA
Public Schools
B.F. Day School, Seattle, WA
Thurgood Marshall School, Seattle, WA
Shoreline Public Schools
Higher Education
Seattle University:
College of Education, Professional & Continuing Learning Department
University of Washington:
Applied Math Department
Institute for Learning and Brain Sciences
International Schools
Ascend International School and Kasegaon Education Society, Mumbai, India
Benjamin Franklin International School, Barcelona, Spain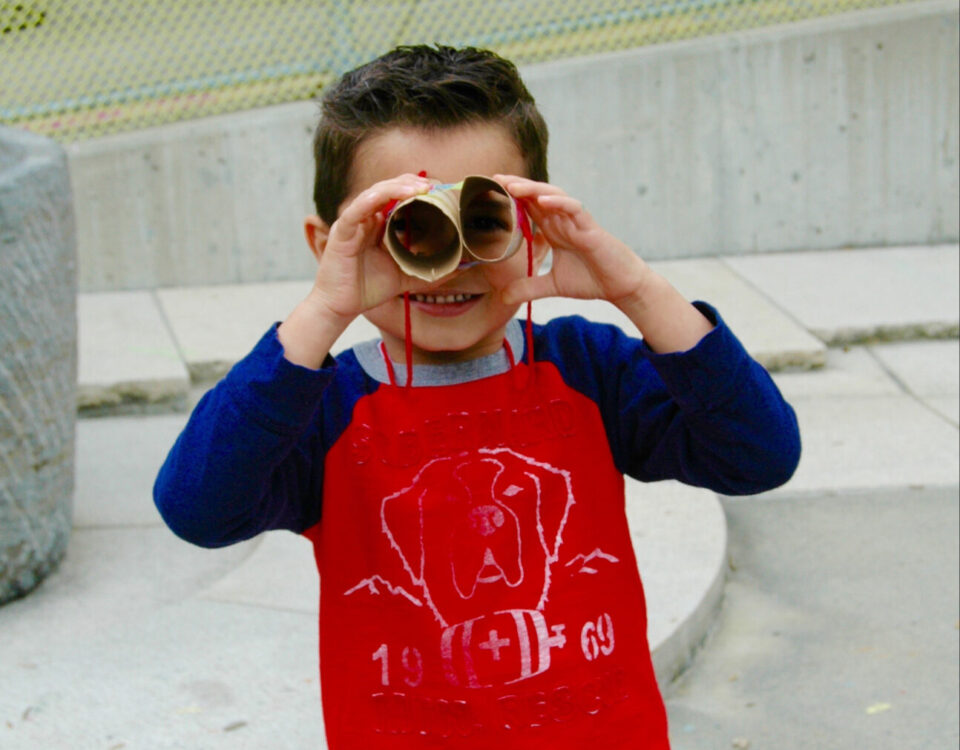 Ascend International School
Partnership Spotlight
From workshops and consulting to seminal school design, UCDS offers individualized partnership to foster excellence in educational institutions.

Check out our long term partnership with Ascend International School in Mumbai, India.

How Our Partnership Began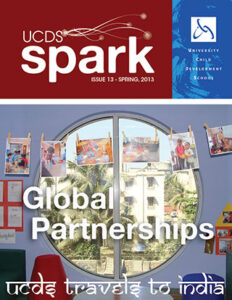 Ascend International School was established in 2011 as a coeducational international day school and has since expanded its classrooms to range from Pre-K through grade 12.  Ascend combines UCDS philosophies of collaboration and inquiry-based curriculum with the International Baccalaureate framework to deliver an innovative and unique educational program. 
Read all about the history of the partnership in our archives of Spark Magazine!