Hi UCDS Alum! Let's stay connected. Here's how:
Moving On Class Reunions:
6th Grade
8th Grade
12th Grade
College and beyond
Alum Advisory Board
UCDS Night to Unite Auction
Communications & Speaking Engagements
UCDS values alums as potential employees because they already understand our incredible and unique school culture. Whether you are interested in applying to the Resident Program or for a seasonal summer position, there are many employment options to consider. Learn more.
We are always interested in helping you to grow! Are you beginning a career in teaching? Come back and learn with us again – this time from the teacher's perspective. UCDS offers a two-year Master of Education degree designed to bring the creativity, collaboration, and attention we are known for to a new generation of teachers. Contact us anytime!
Our door is always open for alum! Come visit and see your favorite teachers, engage with students on a Math Vitamin, or take a look at our evolving campus. You are always welcome!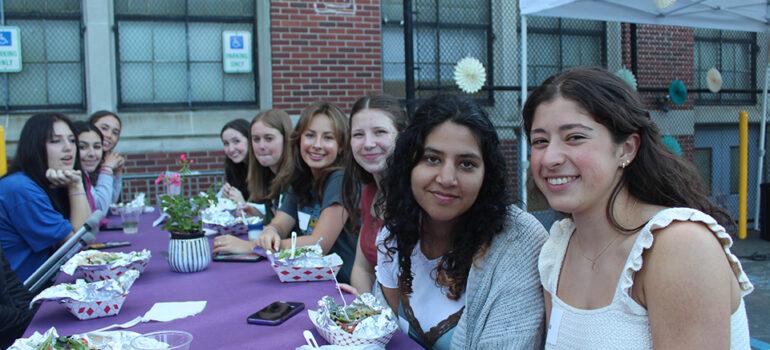 Alum Reunion
Please reach out to learn more! Send us an email!
Elise Ricci, Director of Development
Marisa Ferche, Assistant Director of Development
Naomi Turner, Community Engagement and Events Officer
Ellen Cottrell, Alum Instagram Account Manager
Email: alum@ucds.org