What is SPARK Magazine?
Read by thousands of educators around the globe, each issue of Spark Magazine dives deep into the innovative curricula, philosophies and practices that are shaping the future of education.
For over 15 years, UCDS faculty have written and published Spark Magazine. Each issue explores specific aspects of our ever-changing field of education. Recent topics have included Global Partnerships, Value-Driven Design and Authentic Assessment, among many others. In the "Who Inspires Us" section, we interview thought-leaders taking on huge challenges to create a better future. Looking for some good books for your classroom or next vacation? We've got you covered! Our Spark Plugs book review section gives you the low-down on our favorite books, new and old.
Spark Magazine is a must-read for educators working to create an energized and engaged school environment!
Join Our Mailing List
SPARK Archive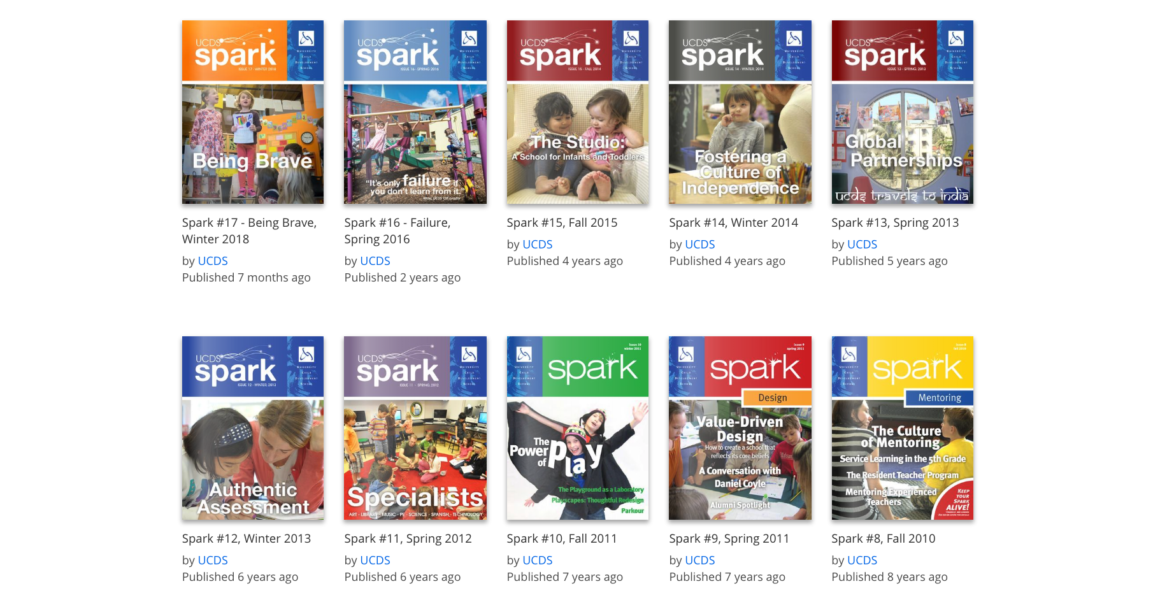 Access past issues of our publication on our issuu page.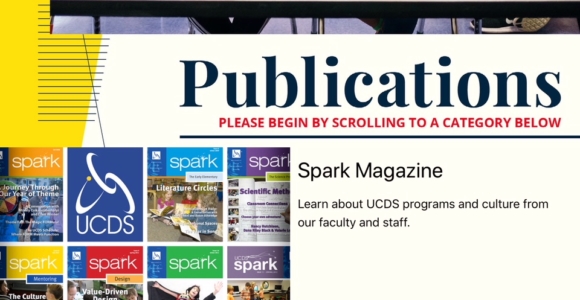 view on our app
Download our app today! Enjoy enhanced multimedia content through the UCDS iPad app.