A new kind of learning experience
The Master of Education program is the evolution of UCDS' deep history of developing and supporting exceptional educators. The practicum-focused courses allow graduate students to apply theory to practice every day. Each course supports diversity, equity, inclusion, and belonging for our students and for those they will serve in the future. Students focus their educational lens on the philosophies and practices that promote cultures of inquiry and excitement for learning. We aim for our graduates to build the intangible skills of great teaching that are often missed in traditional programs—those needed to shape culture, collaborate to ensure meaningful learning for all students, and design innovative curricula.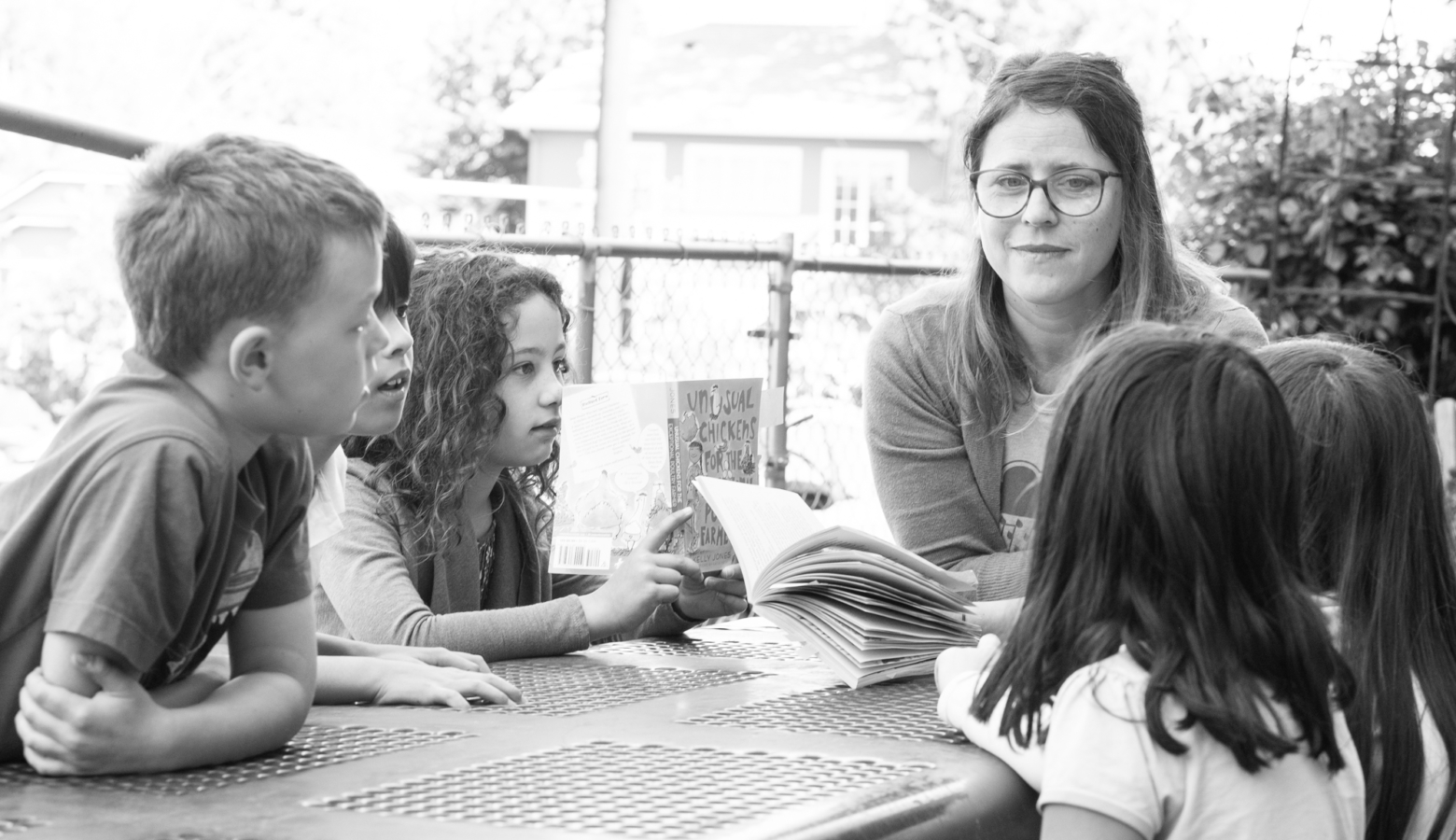 Program Features: Our students experience...
• The opportunity to weave their learning into their teaching practice through practicum work.
• A cohort of peer educators who build shared understanding, encourage academic risk, and provide constructive feedback.
• Capstone action research that contributes to understanding how school culture shapes education and sets a professional path.
• An emphasis on process, practice, and skill in the core areas of collaboration, reflection, inquiry, and innovation.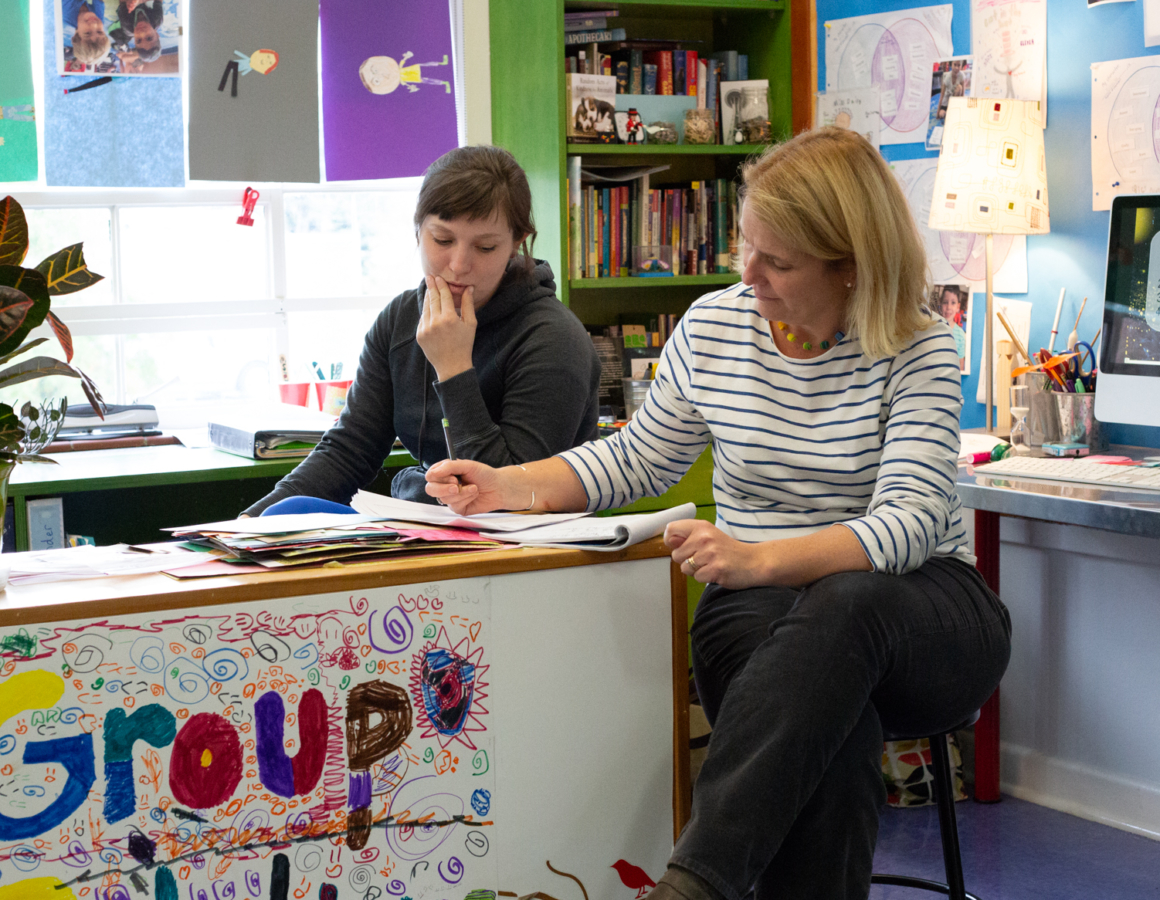 Learning Outcomes: Our graduates...
• Understand and apply educational theory to classroom and school practice
• Collaborate to design programs that facilitate meaningful learning for every student
• Continuously engage in professional reflection and inquiry
• Shape school cultures and communities to strengthen teaching and learning
Sample Course Schedule
The course schedule is designed for the working educator. Coursework is offered in a two-year rotation that maximizes collaborative opportunities. Here is a sample of a typical year's schedule:
Fall Quarter: 10 weeks
Tuesday:
EDU 542 Cornerstone I: School Culture & Reflective Practice (1cr)
EDU 523 Learning About Learning (2cr)
Thursday: 
EDU 532 Collaborative Elements (2cr)
EDU 585 Storytelling, Design Thinking and Connected Curriculum (2cr)
Winter Quarter: 10 Weeks
Tuesday:
EDU 543 Cornerstone II: Introduction to Action Research I (1cr)
EDU 522 Cultural Competence (2cr)
Thursday:
EDU 591 Learning Communities (2cr)
EDU 581 Individualizing Instruction (2cr)
Spring Quarter: 10 Weeks
Tuesday:
EDU 544 Cornerstone III: Introduction to Action Research II (1cr)
EDU 564 Leading for Change (2cr)
Thursday:
EDU 582 Semiotics of Schools (2cr)
EDU 563 Ethics in Education (2cr)
Shape School Culture. Transform Learning.
UCDS is designed to promote innovation and excellence in education. After decades of honing and evolving our programs, we've learned that culture is at the heart of a school's success. Carla Rinaldi, an educator in Reggio Emilia, Italy, reflects the belief that anchors the intentional design of their city's world-renowned early childhood schools when she says, "School is a place where values and knowledge are constructed. School is a place of culture." Today, these words offer us an invitation to reflect. What does it mean for a school to be a place of culture? A place where both personal culture and a collective culture are developed? A place where this co-constructed culture influences and is influenced by the values, social, and political context of the time and place in which we live? And how, through the work we do together within these school walls, might we, in fact, change the world?
The Master of Education program is designed to give educators the leadership skills and mindsets to affect school culture in a meaningful and lasting way. Each component of the program is designed to construct the student's understanding of how school culture impacts learning. Teachers develop their ability to continuously elevate their educational practices. In a broader way, our goal is for our graduates to understand, design, and transform schools to support cultures of learning, thinking, and community.
Everything about this was worthwhile and extraordinarily valuable. The provocations and activities planned by the instructors were relevant, timely, and easy to use immediately. Group discussions, brainstorming, and reflection were also insightful and helpful. I know I'm a better educator now.