The Next Generation of Influential Educators
The UCDS Resident Teacher Program offers a paid year-long, intensive, hands-on teaching experience. Creating a Resident cohort with diverse perspectives and backgrounds strengthens the quality of each Resident's experience and our school's culture.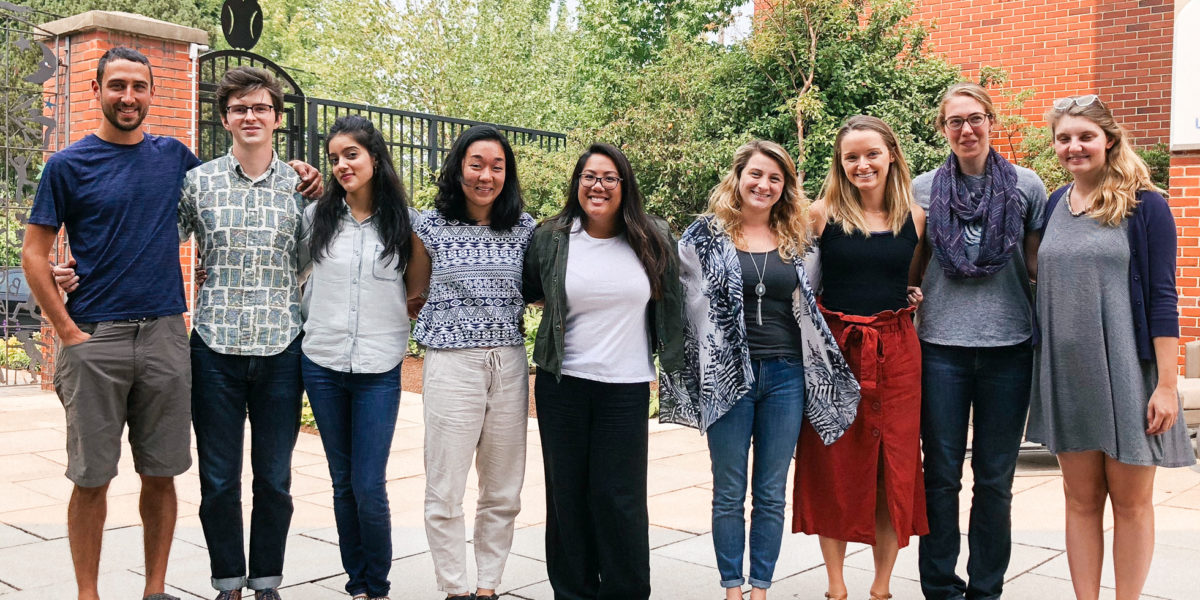 Dedicated to Teacher Development
Collaboration is a hallmark of UCDS. In partnership with a mentor, Resident teachers work full-time in a classroom for one year. Residents plan, prepare, discuss, and design curriculum. Resident Teachers develop an in-depth understanding of students and curriculum. The cohort of residents work with teachers at all grade levels, serve on faculty committees, and participate in the planning of school-wide projects. The school's focus on teamwork demands collegial, highly professional working relationships, and an ability to consider a wide array of perspectives.
Resident Teachers:
Work with experienced mentor teachers

Gain experience in classroom teaching

Engage in regular professional development

Participate in planning curricula

Collaborate as a diverse cohort to reflect, support, and encourage peers
Focused on Innovation
Teaching at UCDS is individualized and responsive to each student. The curriculum incorporates a central concept and reflects the strengths, challenges, interests, and questions of the students. The dynamic environment of the school inspires the continuous learning of both students and teachers.
Classrooms are multi-age; teachers set individualized goals for each student and create meaningful academic challenges and a cohesive classroom community. Residents are an integral part of this process. They add new ideas and educational theories to discussions and ask questions that enrich not only their own experience but the experience of the entire school.

Resident Program Year Overview
Resident Teachers join the faculty in mid-August and work the full school year. The Resident experience begins with a week-long college level math course. Residents are included in all planning, preparation, discussion and curricular decisions with their teaching teams. This focus on collaboration is reflected throughout the school. The Resident Program provides a multi-layered support network. Residents meet regularly with Resident Coordinators and mentor teacher(s). In addition, the Resident cohort meets regularly to share ideas, ask questions and gather support from their fellow residents. The Resident Coordinators set a calendar of topics that center on professional development and also parallels the classroom experience throughout the school year.

Each year, Resident Program professional development topics include:
Math Workshop

Language Arts

Mentorship in the collaborative process

Goal setting in a professional setting

Classroom communication strategies and techniques

Narrative report writing

Visual Thinking Strategies designed to support thoughtful facilitation, active listening and open-ended questioning

To learn more about the application process, visit our employment page.