Living in a diverse world presents challenges and joys for our children. We believe each of us is entitled to an equitable and safe environment, which promotes acceptance and appreciation of ourselves as well as others. Our school is a community that strives to lead by example in respecting and affirming the unique qualities of each person. We actively seek individuals from a wide spectrum of backgrounds.
UCDS recognizes that different backgrounds and perspectives can sometimes create tension, but also stimulate growth and new possibilities; we encourage courageous conversation to challenge assumptions and foster greater understanding among people. We value what each of us contributes to the whole and envision our school as a mosaic that reflects the broader community.
62%
INCOMING STUDENTS OF COLOR
39%
OF INCOMING STUDENTS ARE MULTI-LINGUAL
Equity & Inclusion Virtual Speaker Series
The Equity and Inclusion Virtual Speaker Series is a collaborative program led by independent schools to offer our communities and beyond the opportunity to connect, learn, and engage in topics around equity, inclusion, and antiracist education and action. These events are free and open to the public.
For Our Students
Diversity, equity, and inclusion are central values at UCDS. From our youngest to our oldest students, we strive to help them develop a worldview that identifies, understands, and values diversity in race, ethnicity, gender, religion, ability, and more. We weave opportunities for these meaningful conversations, experiences, and learning throughout students' days.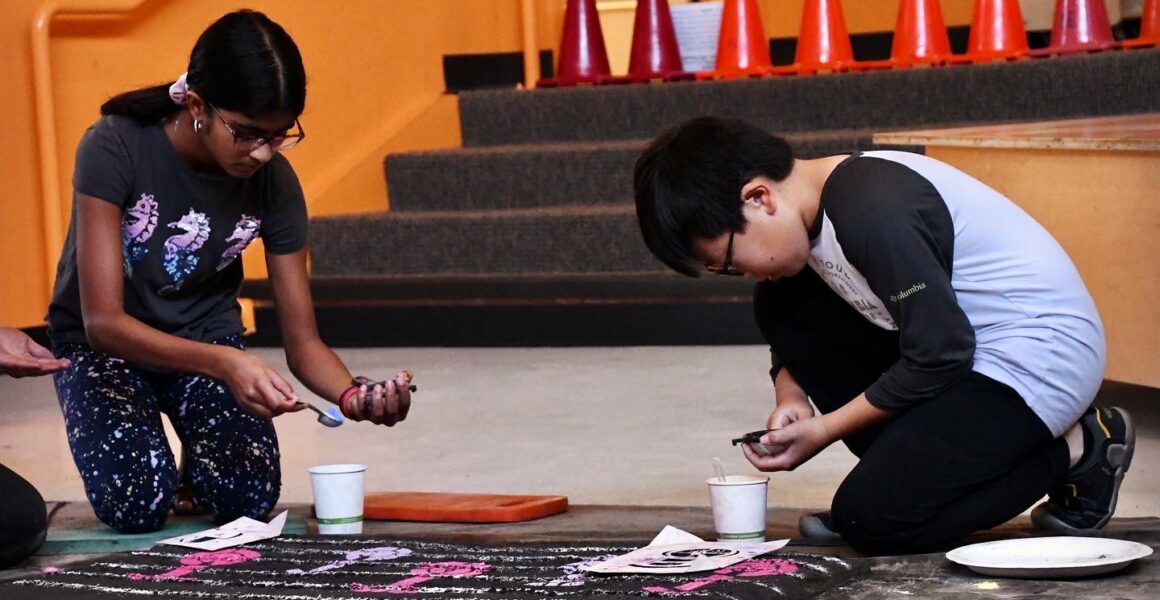 To help guide our planning and collaboration our teaching teams work closely with our DEI Curriculum Specialist. As we develop curriculum we utilize Learning for Justice's Social Justice Standards, to ensure that students are offered opportunities within all four domains: identity, diversity, justice and action. Click the arrow below to view the Social Justice Standards.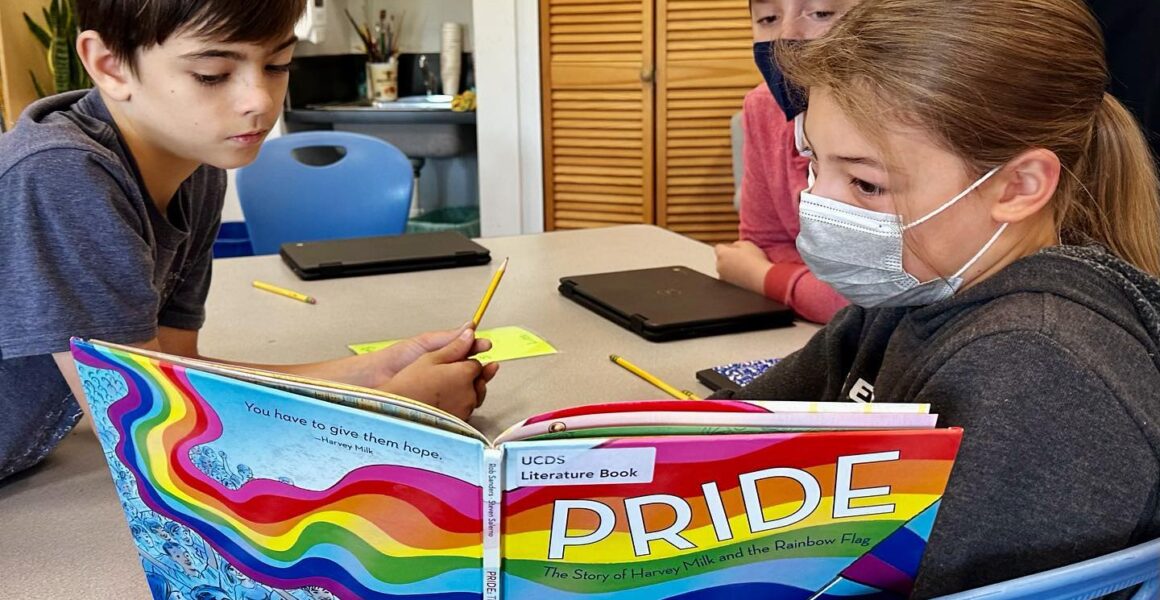 Our teaching teams create curriculum centered around specific Social Justice Standards. Throughout the year, teachers take opportunities from our annual theme, holidays, and field trips to offer learning experiences that are meaningful and developmentally relevant for students. Click the arrow below to view a curricular example for each of the four domains.
For Our Faculty & Staff
Professional Development
At UCDS, we strive to create an environment of continued education for all. This value holds particularly true in terms of diversity, equity, and inclusion work. We believe that to do this work well we need to reflect on our own identities and also create opportunities to learn about current best anti-bias practices to support students and families. Each year we engage in professional development facilitated both internally and externally on a wide range.  Additionally, faculty and staff have the opportunity to attend additional professional development opportunities such as the NAIS People of Color Conference, Northwest Teaching for Social Justice Conference, and Cultures Connecting. 
Affinity Groups
UCDS faculty and staff affinity groups create spaces for people to be in the community with others who share an aspect of their identity. The purpose of these voluntary groups is to further a sense of belonging amongst all UCDS employees. Regardless of where one is in their journey of identity development, affinity groups foster a crucial place where folks can come together to celebrate their common identities and express any challenges they are facing. The current affinity groups are People of Color, LGBTQIA+, and White Anti Racist Educators (WARE) (see more information below). UCDS faculty and staff are welcome to attend any and all groups that directly reflect aspects of their identity. All affinity groups meet once a month. All meetings are optional. As our community grows, we hope to be responsive and add more groups for our community's needs.
This affinity group is for faculty and staff who identify as a Person of Color. Meetings for this group will be socially focused and offer opportunities for connection, conversation, and community. While the primary focus of this group is social, the hope is that the relationships built in this group can offer support and processing when needed.

This affinity group is for faculty and staff who identify as LGBTQIA+. Meetings for this group will be socially focused and offer a variety of opportunities for connection, conversation, and community. While the primary focus of this group is social, the hope is that relationships in this group will offer support and processing when needed.

WARE is an affinity group for faculty and staff who identify as white. The group's mission is grounded in the work of Ali Michael and Mary C Conger who describe the goal of the group as: "to examine what it means to be white, to critically reflect on themselves and their actions and to work to identify and confront racism in schools". Although this group is for faculty and staff who identify as white, they will aim to work in solidarity with, and accountability to, People of Color in creating anti-racist communities.
Non-Discrimination Policy
UCDS is committed to a policy of non-discrimination and equal opportunity for all employees and qualified applicants without regard to race, religion, creed, political ideology, color, sex, pregnancy, sexual orientation, gender identity, age, genetic information, national origin, ancestry, presence of any sensory, mental or physical disability, HIV or Hepatitis C, marital status, familial status, parental status, honorably discharged veteran or military status, application for military service, use of a trained dog guide or service animal by a person with a disability, political ideology, or any other status protected by applicable law. UCDS will make reasonable accommodations for qualified individuals with known disabilities, in accordance with applicable law.