Mission
The UCDS College for School Culture engages educators to develop, extend, and deepen their practice and passion for learning and leading.
Through a professional cohort, immersive practicum, and action research,  graduates gain tools to contribute to the field of education and inspire future teacher leaders. Graduates offer their school communities a foundational culture marked by communication, collaboration, reflection, inquiry, and innovation. These core values spark enthusiasm to transform education.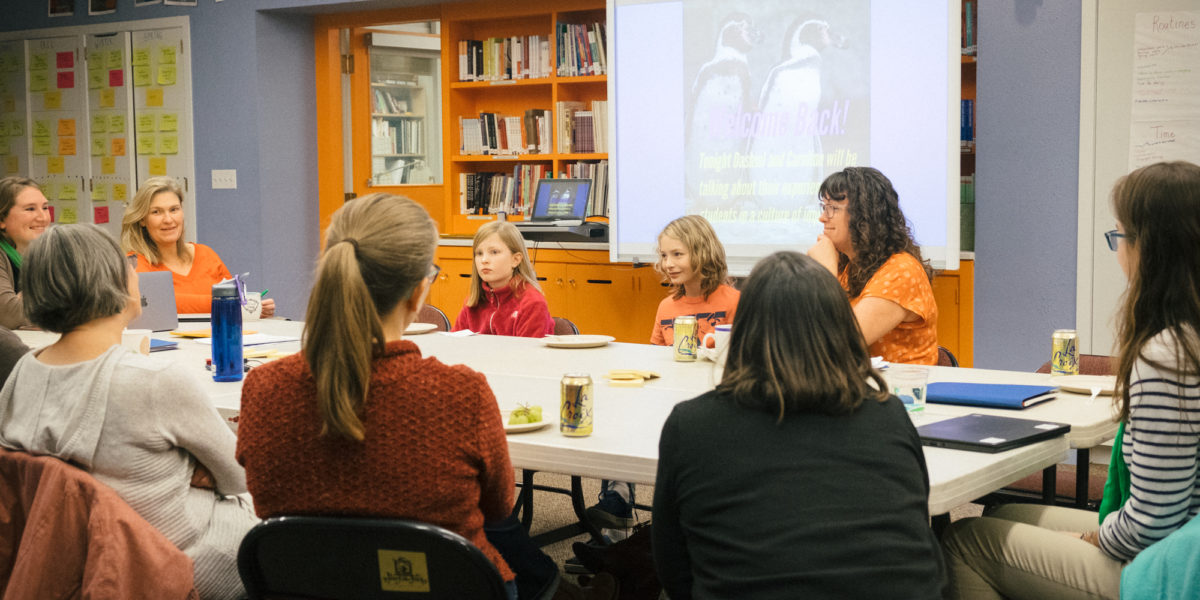 Vision for a new learning experience
The UCDS College for School Culture, Master of Education program is the evolution of UCDS' rich history of developing and supporting exceptional educators. With its culture of collaboration and mentorship, UCDS creates practicum-focused experiences in which graduate students match theory to practice every day. Graduate students work in classrooms to test ideas and build the intangible skills of great teaching that are often missed in traditional programs—culture, differentiation, and innovative curriculum design.
108
years of working with students in Seattle
100%
of students report courses being "hands-on and highly meaningful"
25
years of elevating practice for new and experienced teachers
Why culture?
UCDS is designed to promote innovation and excellence in education. After 40 years of honing and evolving our programs, we've learned that culture is at the heart of a school's success. In Creating Cultures of Thinking, Ron Ritchhart affirms this belief stating that "culture is the hidden tool for transforming our schools and offering our students the best learning possible." The UCDS College for School Culture, Master of Education program is designed to give educators the skills and dispositions to affect school culture in a meaningful and lasting way.
Each component of the UCDS College for School Culture is designed to construct the student's understanding of how school culture impacts student success.  The Master of Education program deepens teachers' skills to elevate their educational practices. UCDS College for School Culture graduates understand, design, and transform schools to support cultures of learning, thinking, and community.
The UCDS team is incredibly warm and personable, while also delivering professional, quality content in an organized, efficient way. Every hour with them felt purposeful and worthwhile. I left each class a better educator!