College for School Culture
Master of Education Leadership and Teaching
---
You are a teacher.
Teach as you study the art of teaching. The UCDS College for School Culture gives you daily time in classrooms working with students and collaborating with experienced teachers. You will learn how to design learning experiences that give students skills and information to help them grow as thinkers and citizens. You'll uncover how to create a classroom culture anchored in respect, collaboration, and fun.
Become the teacher you want to be.  The UCDS College for School Culture can get you there.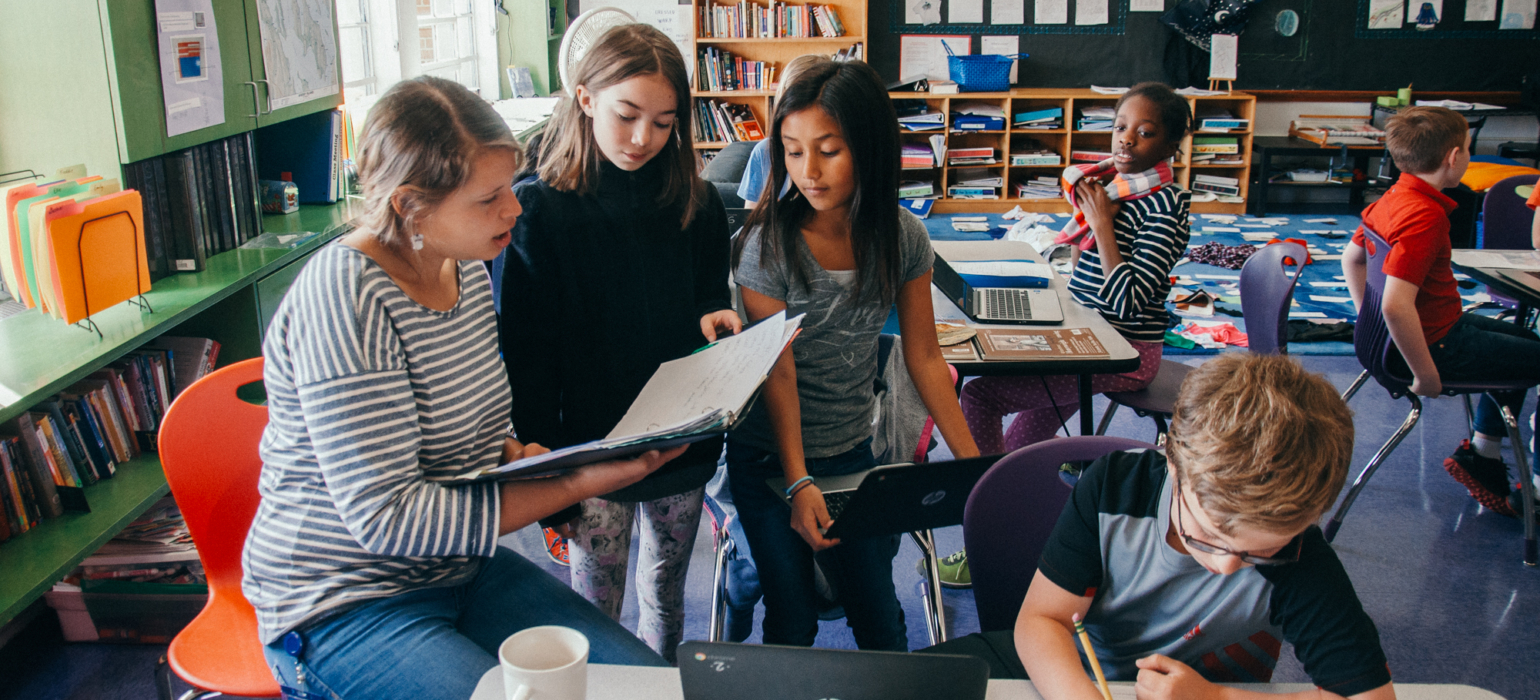 Practicum-focused learning
Practice what you teach!
The College for School Culture connects classroom experiences with educational research and theory. Each course is paired with practicum experiences. Instructors design experiences that link learning to the experience of teaching in a classroom.
Unique Courses Paired with Practical Experience
College for School Culture courses are designed to offer a mix of philosophical and intellectual explorations into theory, real-time experience teaching in classrooms, and practice seeking resources and sharing what you learn.
Each course offers you a foundational understanding of existing research that guides areas of practice. They promote dialogue, thinking, and writing around educational theory.
Courses offer real-time experience in classrooms paired with theory and research. Faculty design classes to explore methodology and teaching strategies. They facilitate conversations to deepen your understanding of the relationship between theory and practice. Immediately apply conversations about theory to your teaching context with practicum experience.
Graduate students have the opportunity to seek resources while sharing and facilitating learning with others. Coursework promotes reflection and question asking inside the communities you serve.
One of the gifts of working at UCDS is realizing the potential to make any topic engaging and relevant. The opportunity to work with colleagues in new ways, deepen one's fluency bridging research and practice, and create frameworks for a new type of program is what most excites and compels me about the UCDS College for School Culture.