Grandparents and Special Friends Day is a fun, annual event when UCDS students have the opportunity to spend the day sharing their classroom and showing their work to someone special to them other than their parents. Their special guests will also be treated to a very special all school musical performance.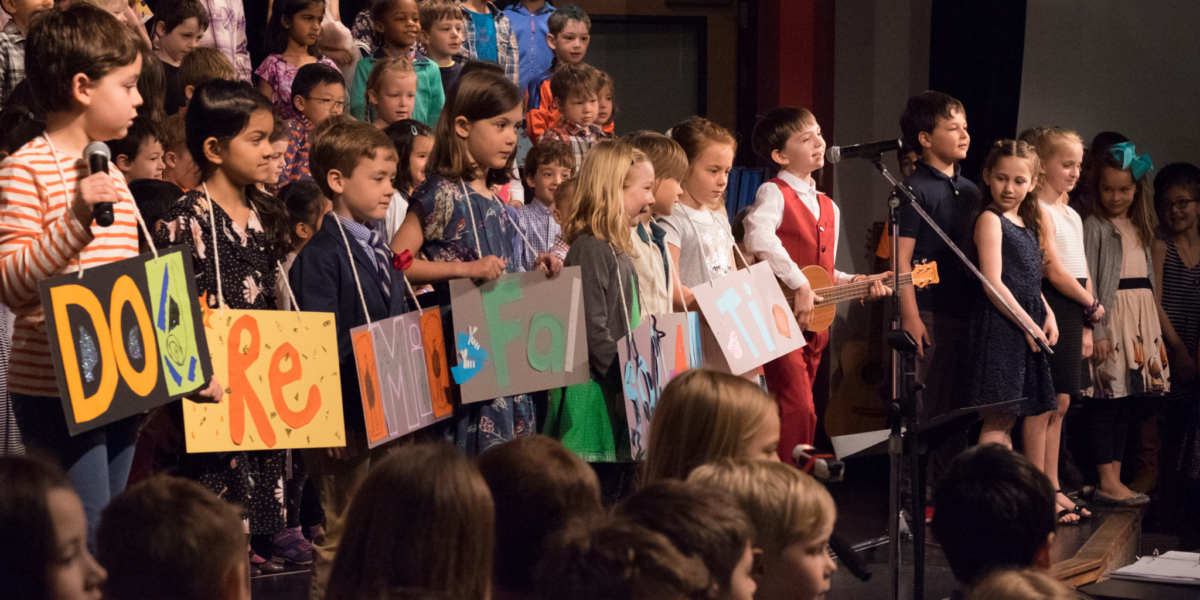 Invitation and RSVP
If you would like to invite your child's guest via email, please download and share this PDF invitation.
To better plan for the day, we ask that you RSVP for your guest(s). Please click the link to our online form to let us know who will be attending with your child(ren), or if they are in need of a guest.
UCDS Campus and Parking
UCDS campus:
5062 9th Avenue NE
Seattle, WA 98105
Parking at LDS church:
5701 8th Avenue NE
Seattle, WA 98105
Shuttles will run between UCDS and the LDS church from 7:45am until 12:30pm.
Contact and FAQ
Questions? Please send email to GPSFday@ucds.org or call Marisa Ferche at 206-547-8237 x274.
Anyone old enough to drive themselves to the event, and not currently a parent at UCDS, is eligible to be a special friend.

Grandparents and Special Friends Day is so much fun your child may want to bring the whole neighborhood! It will be safer and more comfortable for all children and guests if you limit your child to no more than two guests each.

We want to be sure that all students have the opportunity to enjoy this special day! If your child does not have a grandparent or special friend who is able to attend this event, please let their teacher know. Your child will be paired with a special friend from UCDS (often a Specialist Teacher or staff member). Another fun option is pairing with a classmate to share a special friend for the day!

There is a catered lunch for guests. Students should bring their own lunch. Please note that there will be no hot lunch available that day. Cookies for everyone!

Students and guest should arrive between 8:20 and 8:45am. Guests will go to the Interconnection, while students go to their classrooms. Return shuttle buses and EDP will begin at 11:30. Final dismissal is at 12:00pm.

There will be regular morning EDP. Afternoon EDP will be available from 11:30am to 3:00pm.

Grandparents and Special Friends Day is especially for our children and their guests. There simply is not enough room in the school buildings for all of our guests AND our parents. Parents are invited to the attend the Parent Performance at 9:00am Wednesday, April 3rd.

Limited parking is available in the Blessed Sacrament parking lot across from UCDS. A larger parking lot with many available spaces is located at the LDS church (5701 8th Ave. NE). Shuttle buses will be running from/to the LDS church lot and UCDS before and after the event. (see parking map)

If your child's guest would benefit from a shorter walk to the door, we have a limited number of reserved spots in the playground parking lot for just this purpose. Your child's guest does not have to be 'disabled' or 'handicapped' to reserve a space. If you would like to reserve a spot for your child's grandparent or special guest, please e-mail Marisa Ferche or call 206-547-8237 x274 by Wednesday, March 27th

Yes! We will record video of the performance and make it available to stream or download. Watch for an email later in April with details on where to find the video.